About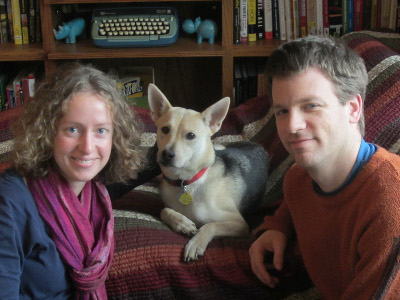 After six years teaching high school students to program, network, and repair computers in suburban DC, I packed my stuff and moved to Eugene, Oregon. Currently, I'm a web developer and higher ed professional at Lane Community College, where I do all sorts of things related to the web, student recruitment, and student retention. Sometimes, I blog professionally. When I'm not at work, you'll probably find me either hiking with my dog or building furniture in my garage.
After getting married in 2009, my wife and I took a cross-country honeymoon bicycle trip, discovering many wonderful places and even more wonderful people. You can read about our trip at marriageat10mph.com.
We're documenting our new adventures as we raise our son, Hudson, at parentingat10mph.com. Email either Jillian or me for an invite.
You can contact me by email at [email protected]
A few helpful links:
©2020 Kyle Schmidt some rights reserved